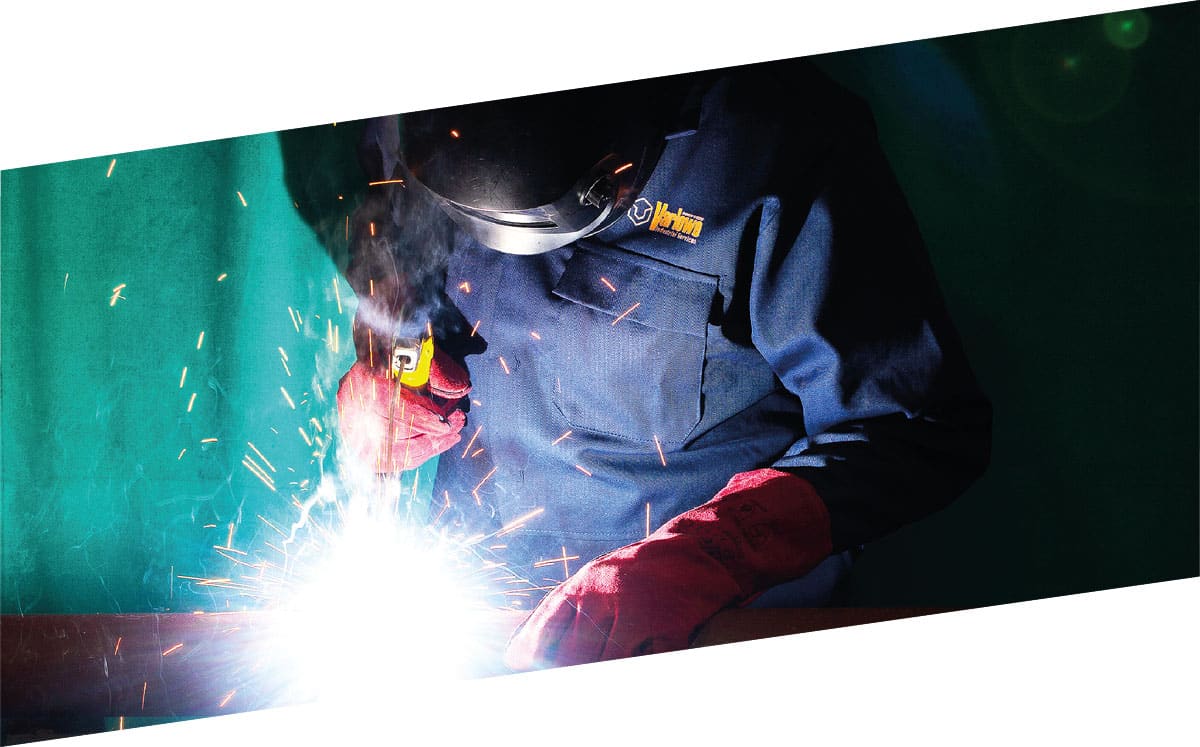 Class 1 Coded Welding
Varlowe Industrial Services Limited offer a complete industrial and commercial Coded Welding service.
Being class 1 coded, we provide proficient welding engineers who have undertook vigorous training and testing.
Working with many types of processes and materials up to a 6G position. From pipeline repairs to structural fabrication welding.
All our Codings are to ASME XI and ISO standards.
For extra peace of mind, all our engineers also follow a strict set of internal Welding Procedures. This helps us maintain a strict, but high quality service to you.
Working from our headquarters workshop in the heart of Wolverhampton, West Midlands. We provide a nationwide, coded mobile welding service to provide on-site support.
For the most common materials like stainless steel, our mobile welding vans are equipped with everything needed to carry out your project on site.
The use of mobile Diesel and Petrol generators, enables us to access remote locations to get the job done.
The more specialist materials (such as aluminium) will have to completed in our workshop. Our experienced in-house engineers will take over the project.
As a Safe Contractor accredited company, you can rest assure that health and safety is our top priority. On top of this, we have our own company requirements which we follow as a strict code of practice.
Above all, you will be getting our compulsory high standards of quality, workmanship and service guaranteed.
Welding Processes
Based out of our Wolverhampton workshop, Our specialties include –
Class 1 Coded to ISO standards
6G Pipe Welding
TIG (Tungsten Inert Gas)
MIG (Metal Inert Gas)
MMA/Stick Welding (Manual Metal Arc)
Fusion Welding
Working in Carbon Steel, Stainless Steel, Duplex and Aluminium. Like all our facilities, we hold a large, in-house stock of sheet, plate, bar, and section. This enables our engineers to respond to your requirements and deliver on time.
Quality Assurance
Our welding certifications enable us to fulfil repairs to the highest quality. So you can guarantee a service that is second to none.
Also on request, we provide all qualified welding procedures, approvals, and specifications
As a strict code of practice, Varlowe Industrial Service engineers mark each weld to identify the engineer. They also perform a 100% detailed visual inspection of all welds.
This routine is something we carry out regardless of the project.
None Destructive Testing (NDT) will be arranged by Varlowe Industrial Services if the job specification requires it.
To find out more about NDT, view the article What Is NDT?.
Varlowe is also accredited to both ISO 9001:2015 & OHSAS 45001:2018.
All of our engineers are multi coded to the latest ISO/Bs-En Standards, for a list of codes, click here.
For more information, please visit our blog post "Coded Welder Explained"
For more information on our class 1 welding services, please call us on 01902 861042. You can also Email us at [email protected]
Contact Us
Call
Give us a call on 01902 861042