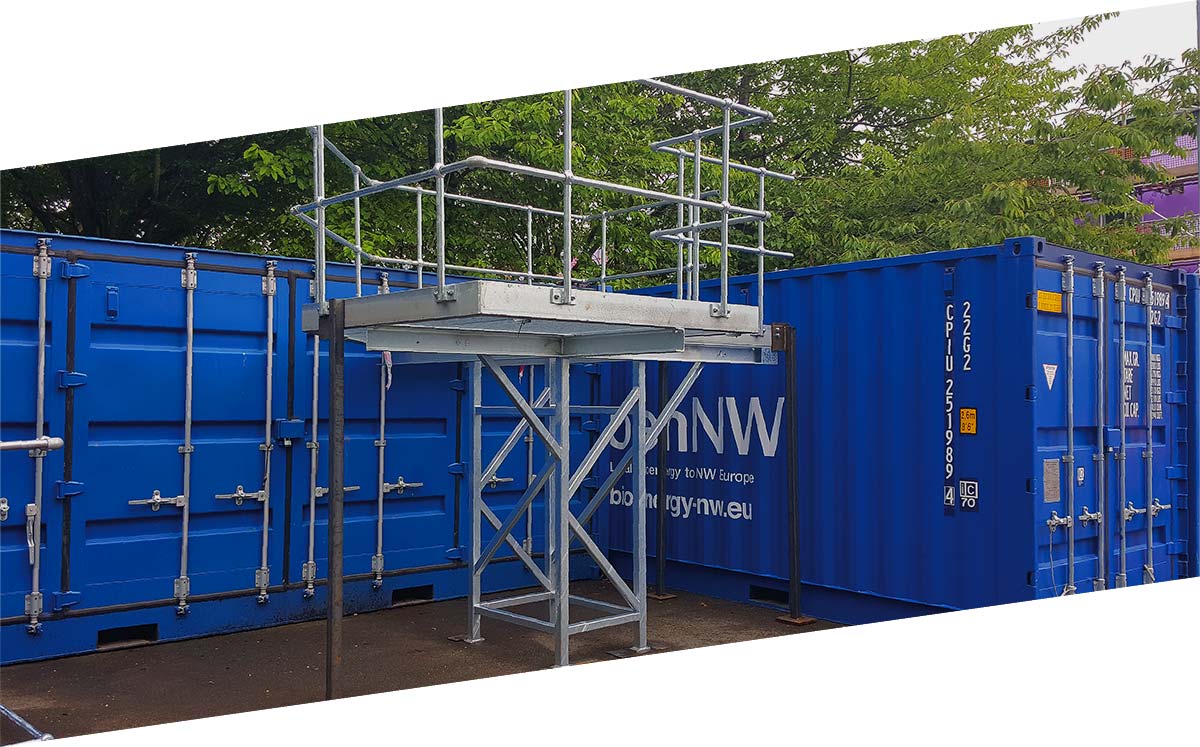 Industrial Stainless Steel Fabrication Company
Varlowe Industrial Services Limited is a well established and recognised welding and steel fabrication company.
We specialise in bespoke steel fabrications and provide a comprehensive on-site fabrication service. This has been a core section of the business from the start.
We employ a strong workforce of skilled fabricators, which can deliver up to 3,000 man-hours per week. Allowing us to constantly produce all work to a consistently high standard with fast delivery.
We offer a full facility for all small and medium sized fabrications in a range of steel. Including mild steel, stainless steel and various other materials which are all designed to your requirements.
We offer a full design service along with CAD facilities. This is to enable us to model the proposed project for your prior approval.
We also have the facility to deliver and install the fabrication if required.
Installation of every one of our manufactured items will be in accordance with our Health & Safety policy. In compliance with ISO:2015 and OHSAS 2018, and will adhere to all current Regulations and legislations.
From start to finish, our approach and workmanship will ensure that your project is met on time and on budget.
Steel Fabrication Examples:
Machine Guarding and Fencing
Tanks and Silos
Pressure Vessels
Access Platforms and Ladders
Mezzanine Floors
Stairways and Balustrading
Structural Steelwork
Custom Metal Fabrication
Our Steel Fabrication Methods
All welding undertaken is completed using TIG, MIG, Stick & Fusion methods.
We only employ the highest skilled and experienced coded welders. More information about our Welding Services can be found on our Coded Welding page.
The most frequent materials joined are Carbon Steel, Stainless Steel and Aluminium. We are also able to work with a number of other alloys such as Duplex and Super Duplex.
The Coded Welding and Fabrication department is complemented by a wide range of steel. Including tube, plate, bar and rolled section.
This enables us to respond quickly to your requirements and deliver on time.
Both our fabricators and our welders are coded to BS EN and ASME standards. The company also holds a number of Welding Procedures to cover all manner of welds and material grades.
We also have a strict internal welding procedure to ensure the highest quality. We can also provide a third party NDT test on each weld if the job requires it.
Why Choose Varlowe For Your Steel Fabrications?
Varlowe is a family run business built from the ground up with over 25 years experience in the industry. This has gained us a wealth of knowledge and experience along the way.
We pride ourselves on being able to deliver a personal approach to business. We strive on delivering a high quality service, while still being able to deliver on an industrial scale.
Regardless of project scope, budget or location, our high quality metal fabrication department is able to meet all of your requirements.
Service, quality and focus is the reason why our customers return project after project.
We take pride in every fabrication that we are involved in. Carefully ensuring that every step is completed to the highest standard regardless of project scale or budget.
Varlowe have the resources to manage your project at every stage of the process.
When installation on your site is required, Health And Safety is our main priority. This is why we are Alcumus Safe Contractor Approved and ISO9001 Registered.
Contact Us
Call
Give us a call on 01902 861042