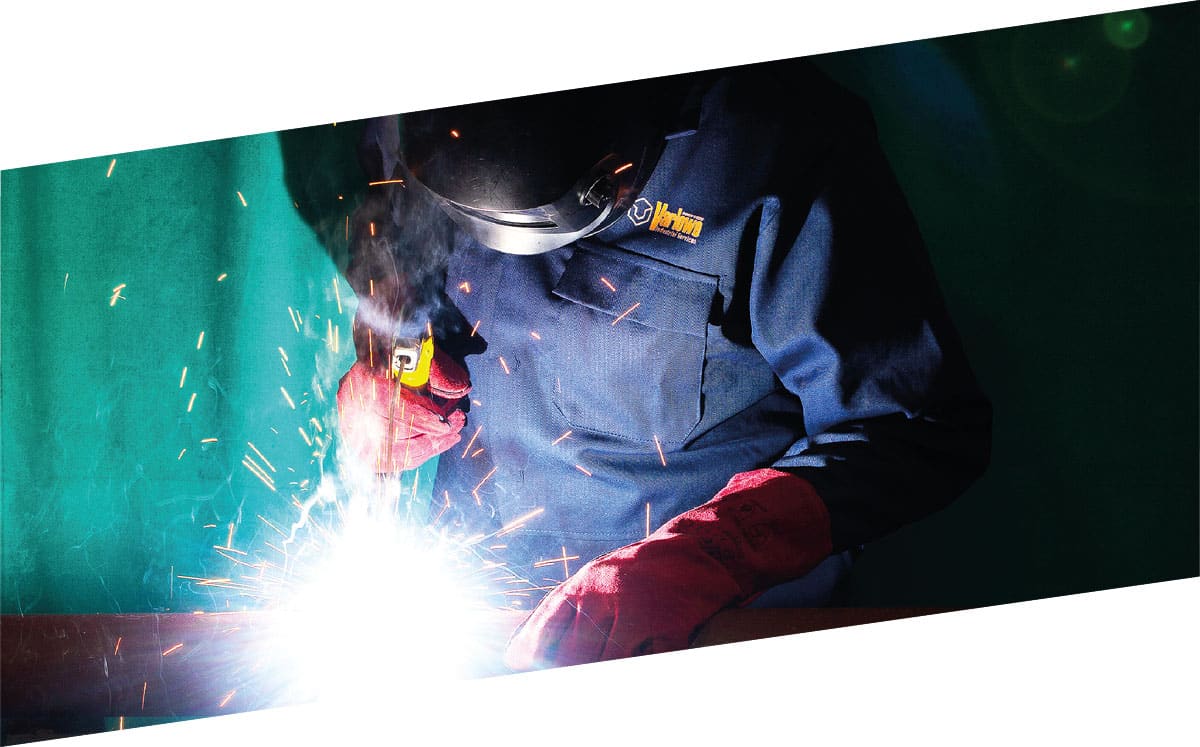 Mobile Welding Service
Varlowe Industrial Services welding department also offers a full Industrial & Commercial mobile welding service.
Based out of our Wolverhampton head office, our class 1 coded welders can provide you with nationwide on site cover.
For the most common materials like stainless steel, our mobile welding vans are equipped with everything needed to carry out your project on site.
Portable Diesel and Petrol generators allows us to access the most remote of locations.
The more specialist materials, such as aluminium, will have to completed in our Wolverhampton workshop.
Our experienced team of in-house welding engineers will take over the project.
Our proficient multi coded welding engineers specialise in all forms of industrial welding. From pipework fabrications (inc emergency gas pipe repairs) to structural steel fabrication & repairs.
As a result of being multi coded, our engineers can work with many types of processes, materials and positions.
All our Codings are to ASME XI and BS EN ISO standards.
Our mobile welding team also follow a set of strict internal Welding Procedures.
As a Safe Contractor accredited company, you can be sure that health and safety is our top priority.
On top of this, we have our own company requirements which we follow as a strict code of practice.
We provide you with high standards of quality, workmanship and service, guaranteed.
Please visit our Coded Welding page for more information on our welding techniques.
For Welder rates or to book a mobile welder, please call us on 01902 861042, or you can fill out the form on this page and somebody will be in touch.