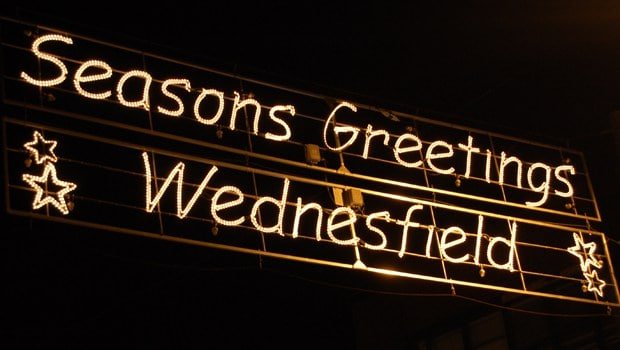 Getting together for the community
Tis' the season to be jolly, Fa la la la laa, la laa laa laa…. 
Ok, so it's a little bit early to be thinking about Christmas songs. 
It's still a good 4 months away before the radio playlist is inundated with the familiar yearly seasonal hits. 
Christmas trees in every window and every optimist is predicting snow on the big day. 
However, it's never too early to get involved with a local community group thinking about Christmas for the local town. 
Due to the many council budget cuts around the country, Wolverhampton City Council's priority is to provide essential services. Meaning budgets for things like Christmas lights has been massively reduced.
Hands-On Wednesfield
Hands-on Wednesfield is a community group looking to make their local area a better place to live, work and play. 
This year, with the help of residents, businesses, schools and so forth, they are looking to transform the town centre's high street Christmas light attempt to a new level.
Hands-on Wednesfield is looking to raise £4000 to:
Double the amount of lights along the high street

Add more lights to the trees around St Thomas' Church

Work towards their long-term goal of bringing back a live tree to the heart of the village.
What's more, Hands-on Wednesfield offers a wide variety of sponsorship packages, from mentions in the Christmas brochures to being featured in the Wednesfield Magazine.
Varlowe is always looking for ways to help our local community, from getting involved with the local speedway cyclists club to sponsoring the mighty Wednesfield FC football team! 
For us, this is just another opportunity to give something back to our humble town.
We have pledged….have you?
To make a donation, please visit http://www.crowdfunder.co.uk/light-up-wednesfield or click the "Pledge Now" button below. 
For more information, visit the Hands-on Wednesfield website.