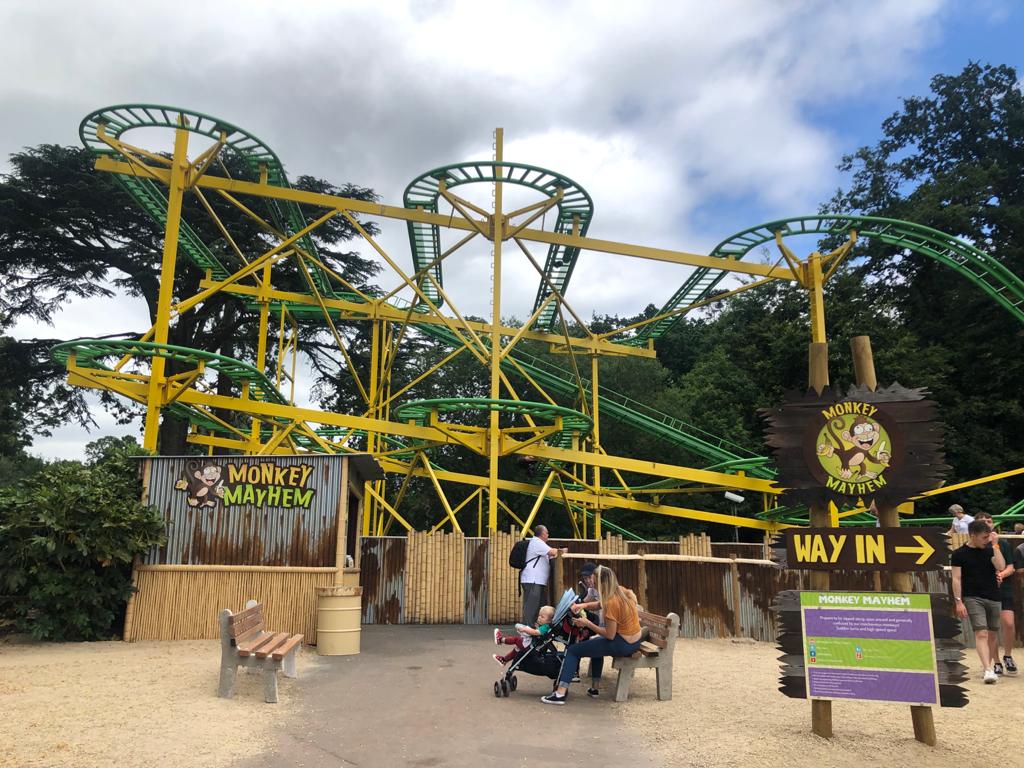 Project Description
West Midland Safari Park is an award-winning visitor attraction located in Worcestershire. It is home to various all-weather attractions, including four miles of drive-through safari, the largest animatronic dinosaur exhibition in the UK and an adventure theme park.
The park opened in 1973 by the famous actress Sophia Loren. The park has seen many exotic species call it home over the years. Currently, around 140 different species are living in the safari park. Animals are varying from cheetahs and lions to elephants and giraffes.
We have had a long relationship with West Midlands Safari Park. It has seen us maintain and manufacture various fabrications around the park. From animal enclosures and access gates to planned and reactive work, we are always on hand.
Our recent task has been to help refurbish one of the park's rollercoasters—The Twister Coster. Themed around the ice cream, The Twister ride has been in the park since 1998. It is one of the most iconic attractions in the park. Due to its popularity season after season, the much-loved ride needed some TLC. The safari team also decided it was time for a rebrand.
With the coster dismantled, we took the track parts back to our workshop for a detailed inspection. After the review, we identified the need for some structural repairs. Our Class 1 Coded Welding Engineers got straight to work with the repairs. After the weld inspections had finished, we gave the parts a clean-up before going on to the shot blasters.
The shot blasters removed the old paint, re-primed and applied the new colourway. Once quality inspection of each track piece had finished, they went back to the park for assembly.
Now known as Monkey Mayhem, the ride is now back in service and as popular as ever.
Good job all round
Project Details
Project:
Twister RollerCoaster Refurbishment
Services Required:
Steel Fabrication, Coded Welding, Repair, Installation, Project Management
Customer:
West Midlands Safari Park
Website: